Sometimes we don't always have the time we'd like to spend with our furry friends – whether you're stuck at the office, staying away or just under the weather, I am here to help.

Based in Greenock and covering the surrounding areas, Mighty Pawz isn't a massive money-making corporate franchise – it's a small, personal and local business run by me and only me – Gillian Atkins.

Mighty Pawz has all the love, time and dedication of a home-run company but with the added security of a fully insured professional business, meaning happy times for your furry friends and complete peace of mind for you.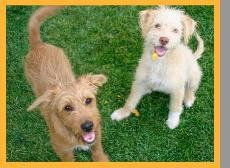 Mighty Pawz is unique in providing live photos, updates and even videos of your pets via the text and email messages.

So if you're at work you can see where Rover has been on his walk and check that Garfield and Molly are happy at home.


The animals come first – I love all animals big or small! So the very best care for your furry, feathered or scaly friends is guaranteed!
No third parties involved – I, the owner of Mighty Pawz, care for and look after ALL the animals myself. No pets will be passed to any other person.
Professional and trustworthy – Fully insured and Disclosure Scotland vetted for your peace of mind.
Competitive rates and flexible hours – Tailored to suit your specific needs – one off work welcome and urgent / late requests will try to be fulfilled!
A lifetime of pet care experience – And trained in First Aid for Pets.